Experience The World. Meet New Friends. It is more exciting to explore in the company of like minded travelers!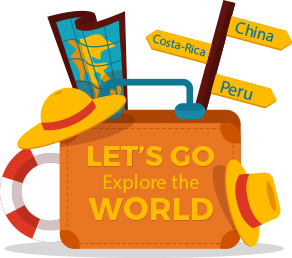 At Erik's Adventures, we have been planning singles travel to exotic destinations around the world since we started the company in 2005. There is no need to take a vacation by yourself! Our singles vacations provide free roommate matching. If you elect this option, we will match you up with another traveler for any of our singles trips.
Our singles hiking tours and active adventure trips for singles are tailored for the traveler who wants to experience the destination not just visit it.
When you book singles travel with us, you will have the opportunity to meet new people and share unique travel experiences. Join other like minded singles travelers from all over. Come away from your fully guided tour with new friends and lasting memories.
Adventure Singles Travel to Exotic Destinations
Tackle our Singles Hiking in Peru on one of the Inca Trail Treks we offer, Climb to the top of Mount Kilimanjaro and Explore the Serengeti on our Africa Singles Tour, or join our Galapagos singles vacation for an unforgettable active adventure on land and in the water.